About Jasleen Heir, MA, LMFTA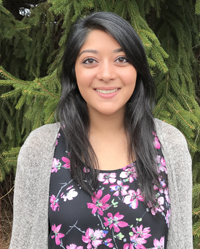 Jasleen received her Masters in Marriage and Family Therapy from the University of Nebraska-Lincoln. She completed her undergraduate coursework at The University of Texas at Dallas where she double majored in Psychology and Child Learning & Development. Jasleen has experience working with children, adolescents, families, couples as well as individuals.
She has worked closely with clients from diverse cultures and backgrounds and understands the importance that these things play in clients' lives and relationships. Her main goals in therapy are to understand each individual's unique perspective and to ensure that therapy is a warm and supportive environment where everyone feels safe and understood. Jasleen believes in working collaboratively with her clients to help them identify their goals for therapy and create a treatment plan that best serves their needs. Her professional interests and experiences include working with self-esteem issues, anxiety, depression, anger, parenting issues, parent-child relational problems, and couple relational issues.
Jasleen believes that vulnerability is an essential part of therapy and works with clients to help them become more in touch with themselves and their relationships. She recognizes that everyone needs help from time to time, and wants others to know that asking for help is not a sign of weakness, but a strength.
Jasleen recently moved to Indiana from Texas and is enjoying exploring the city and all that Indy has to offer. She loves spending time with her husband and family, traveling, and trying new things. During her free time she enjoys cooking, baking, crafting, knitting and is an avid Pinterester.
Contact Jasleen at: