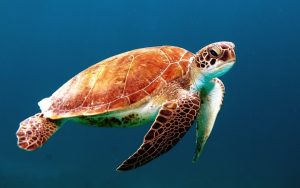 OK, let's wrap this thing up.
There is a language barrier between turtles and hailstorms. Turtles more fluently speak the language of logic, hailstorms more fluently speak the language of feelings. One is not better or worse than the other, they are just different.Turtles and hailstorms can both speak English, but they really have a difficult time understanding each other at all. If you've been in a long-term relationship, it's likely you know exactly what I'm talking about. That's why I tell my clients that one of my jobs as a therapist is to act as a translator….not from Japanese to German, but from logic to feelings, and back again. Turtlese to Hailstormese. (Yes, I make up words…ha!)
A more subtle problem between hailstorms and turtles is that we have a hard time listening. We can have perfect hearing, and understand English fluently, and still not be able to hear a dang thing our partner is saying. Why is that do you suppose? Perfectly intelligent, well-meaning, and capable of learning people, and we are just "terrible at communication." The truth is, you aren't terrible at communication, I have yet to have a client sit on my couch that could not communicate with me, even if English was their second language.  You can communicate just fine. The problem is with listening, and the thing that screws up our hearing the most is pride.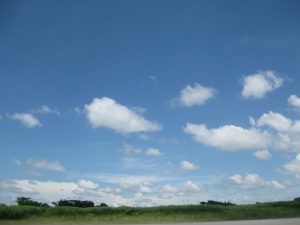 Do you listen to respond, or listen to understand? Let that one sink in for a minute. Do you have the belief that if your partner doesn't agree with you, that they don't understand you or love you? Be brutally honest with yourself.  So common, and such a humungous pitfall. You are different people, with different experiences, ideas and values. You WILL NOT AGREE with each other about everything. That's OK. It really is. In fact, when you get good at it, you will learn to pick out the value of the opposing viewpoint and not only treasure it, but you may even dare to defend it against your own opinion!
It is an advanced Samurai move, but it is possible, and when it's done correctly, beautiful and healing for both of you. When we have difficulty communicating, we actually have a pride problem. We tend to think that our own opinion is the only correct one, so we get crabby when someone else has one contrary to our own.
We also believe that if our partner doesn't agree with our (clearly one and only true) opinion, that they aren't listening and that they don't love us. That's just crap. I mean, can I just say it that bluntly? It is. We keep getting stuck in it because we don't even realize we're doing it. When we do begin to realize it, (usually with some help), see it when it's happening, (after lots and lots of practice), and react differently (glory hallelujah!)…a magical thing happens. Humility. The kind of humility that is the healing balm of bruised, battered, and badly beaten relationships.
You can do this. This stuff can be taught and learned. When two people sit on my couch, ready to humbly learn and look at the turtle or hailstorm in the mirror, and work on the one they see in the reflection instead of point fingers at their partner…we're in good shape. Hailstorms usually love it, because we're talking about feelings. Turtles can learn to love it, because they no longer have to live in fear and can let the sun shine on their sweet, precious scaly heads!  (No offense intended to those among us who are follicly challenged.)  🙂
Come on in.  Let's get to work.  Thank you for reading!
Healing Hearts provides counseling services to the surrounding communities of Indianapolis, Fishers, Carmel, Zionsville, Westfield, Noblesville, and Geist. E-Counseling is available for residents of Indiana. Call or text today to set up your appointment. 317-218-3038
© 2016 Nancy Eisenman, MSW, LSW