Characteristics of Hailstorms
Last time we talked about turtles, so this time we're discussing hailstorms. You know, those folks that love to talk deeply about emotions, feel an entire range of feelings, and they aren't scared a bit by them. They can be dramatic, and deeply intimate, and loud, and soft, all in the same evening. They love to talk, and they usually also love to listen to their turtle partners, and wish they would share more about how they feel.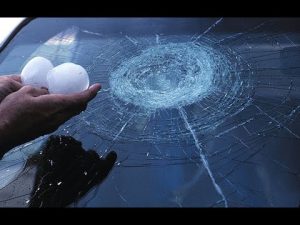 Hailstorms are usually relate to their partners more from the codependent side of the street. Their characteristics tend to be in the vicinity of insecure, needy, other-focused, passive, and what I call "polling". It's just like it sounds…they ask their friends "Do you think I did the right thing? What do you think about _______(anything)________?"
Hailstorms tend to have big abandonment wounds in their hearts. They have heightened anxiety in times of emotional distance. In other words, when their turtle partners back up, emotionally or physically, it freaks them out. They tend to say things like this in relationship, "Why won't you just come home more often? Can't we talk about it? I miss you." They crave closeness and intimacy, even though they usually like some time alone as well. Being alone feels painfully normal to them, because their abandonment wounds come from feelings of being alone as a kid. They believe they can control whether or not someone spends time with them by being lovable and good enough, and have a hard time understanding why a turtle would back away from them.
Hailstorms in Conflict
Hailstorms want to fight it out to the bitter end. They want resolution. They absolutely hate rug-sweeping and cutoff. They desperately want attention, and to be understood. They would rather stay up all night and fight than go to bed angry. Their emotions are a roller coaster ride, but one that they are pretty used to by now. Their heightened anxiety hits when their turtle partner tries to get out of the path of the storm. When their partner tries to end the fight, walk away, rug-sweep it, deny it, minimize it, or cutoff from them…their deep abandonment is triggered…and then we're dancing.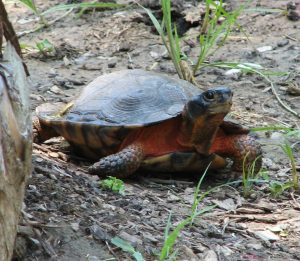 Hailstorms react to turtles ducking for cover in their shell to get out of the storm by increasing the amplitude of the emotions. This actually only serves to get them more abandoned, because turtles run away from hail, not toward it. It's a dance that triggers both partners, neither of them is aware of what it is like to be the other person, what they themselves are doing, or how to get out of this conundrum.
So here's the deal…if neither person knows what they are doing, how it is affecting the other person, or how to get out of it…how can we change it? Neither partner is being malicious or cruel, it's just that we don't know what we don't know, until we know. These posts are meant to begin to shed some light on what we do in relationship, quite unknowingly actually. Next time, we'll wrap this whole thing up and discuss what can be done to free ourselves from the dance we get trapped in! Tune in for the finale next time we meet! Thanks for reading!
Healing Hearts provides counseling services to the surrounding communities of Indianapolis, Fishers, Carmel, Zionsville, Westfield, Noblesville, and Geist. E-Counseling is available for residents of Indiana. Call or text today to set up your appointment. 317-218-3038
© 2016 Nancy Eisenman, MSW, LSW