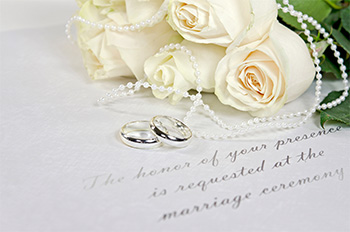 This is the continuation of my first blog post that will further outline topics that couples should discuss before marriage. If you haven't already, read part 1 of this series before continuing on.
Love Languages
We all know that there are different ways of expressing love to our partners. But, you may not know that there are some ways of communicating love that your partner will respond to more so than others. For example, one of your love languages may be "receiving gifts", so you may also give gifts to others as a way of showing love to them. However, if that is not your partners love language they may see your gifts as no big deal which could hurt your feelings leading to conflict. Knowing how to communicate love to your partner and how not to will help to increase the emotional connection between you two and minimize feelings of loneliness and rejection in the relationship.
If you both haven't already, take the love languages questionnaire to find out how you can best convey love to your partner. When going through this questionnaire consider discussing your answers with your partner to better understand their importance to them and how you can better communicate in their love language(s).
Sex
Sex is an important part of any marriage. It ignites passion, intimacy and connection between two individuals. However sex is not always the romantic and steamy images we see in movies. It is common for sex to have its ups and downs in a relationship. Discussing sex before marriage and continuing to do so throughout the marriage can help to ensure that your sexual life is a good one.
How important is sex to you in a relationship?
Do you feel comfortable talking about your sexual likes and dislikes?

What turns you on?
What turns you off?
What are your sexual fantasies?

What are your sex expectations?
How do you think our sex life will change over time?
How can we keep intimacy a priority in our relationship?
How do you feel about bringing toys into the bedroom?
What are your opinions about bringing other people into the bedroom?
What are your views about pornography?

Is it okay to watch porn or do you consider it cheating?
How often do you watch porn?
Quality Time Together
Many of the couples I see fight about the lack of time they spend together and the quality of the time they spend together. While one prefers watching TV or a movie together the other prefers going out to dinner and a movie in a theater is quality time.
Time with each other (date nights?)

What do you consider quality time together?
How would you like to spend our days off?
Are you a homebody or prefer to go out?
How will we find ways to spend time together when we have kids?
Do you believe that we should be doing everything together or have time apart?
Time Apart
Contrary to what you might believe, it is necessary and beneficial to the relationship to spend some time apart from your partner. Some couples however, disagree on how much time apart they should spend and how each other should spend that time.
Time with friends

Will we have girls/guys night out?
Do you have boundaries with how I spend my time with friends?

Ex: No clubs, strip clubs, drinking alcohol, etc.,

What are your views about spending time with friends of the opposite gender?
Do you need alone time, away from me and others?
How often? When? How would you spend this time?
Return To Part One: 5 Discussions You Should Have Before Committing To Marriage