Picture this…you just got engaged. You are so full of love and excitement that you are going to spend forever with your person. The wedding planning immediately begins. Venues, photographers, DJ or Band, THE DRESS! You are so wrapped up in the wedding bliss that you easily forget….what about the relationship?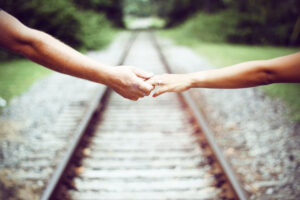 Premarital therapy is a great way to connect with your partner before the big day. Most couples will have some sort of issues before the wedding. It is perfectly okay to want to heal and get resolution now that you are engaged. There are also couples who do not have the more vulnerable conversations or even know how to have those conversations.
How do you know if you are on the same page if you haven't spoken about what your expectations and dreams for your future are? Premarital therapy goes over the topics that you will need to deal with as a married couple.
-What will finances look like? Will you keep your own accounts or join them? What about savings?
-Communication and healthy conflict resolution
-Sex
-What about kids? How many do you want? What religion do you want to raise them in? What happens if there are infertility issues? Does one of you want to be a stay-at-home parent or will the kids go to daycare?
-Past pains
-Family dynamics and behavioral patterns that are learned
-Love Languages
-Where do you want to live?
Being engaged is such an exciting time. You are so busy planning your special day that it can be very easy to put the relationship to the side. Take the time to continue having the relationship grow. Invest in the marriage. Invest in yourself. Have the conversations that you need to before your big day so you can feel strong about the marriage and be on the same page!