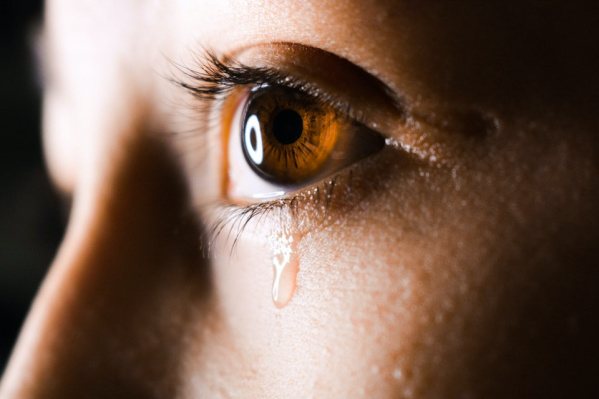 Most people are fortunate enough to not have to think about grief during the holidays. Thanksgiving through New Year's Day are supposed to be a blissful time. You get to celebrate with your family, hear Christmas music, look at all of the beautiful lights and of course, presents! However, for some, the holidays are not a celebration. Instead it is a time surrounded by loss. The holidays bring constant reminders of joy and tradition, which can be especially painful for people.
Grief is a natural reaction when we have lost a loved one, no matter how much time has passed. "Since time does not heal emotional wounds, subsequent holiday times may be painful," (Friedman, 2003). It can cause people to feel isolated, even when they are in a room full of people. The holidays can remind people who they have lost and will be especially hard during that first year.
It is important for people who are grieving to first know that what they are feeling is entirely normal. Grief can be completely paralyzing, no matter how much time has passed. Give yourself permission to feel. If you need to hide in the bathroom to cry for 5 minutes, do it. For some, they may not allow themselves to sit in their grief due to having children of their own and wanting to make the holidays special for their families. It is important to take some time for yourself and it is okay to be a little selfish.
Some people will not want to talk about their grief. That is common. Some people find that talking about their grief and the person they have lost can be very therapeutic. Both can come with the fear of how our emotions will play a role. The stories and memories can be filled with laughter and tears which can then take you back to one of the hardest stages of grief: anger. Communication is healthy during this time. Don't hold in your feelings. It is okay to vulnerable with friends and family you trust. Don't allow the fear of what opening up will cause you to hold yourself back.
Memories and traditions can be very difficult during the holidays for grievers. Thinking about past times when their loved ones were still with you and what you would be doing together every year can make you not even want to get out of bed. Try to fight through the grief and take a chance to let the nostalgic feeling in. Allow yourself to remember the happy times. Keep the traditions going. Make some new traditions. Look at all of the old videos and pictures. Ask yourself what your loved one would have wanted you to do and find the strength to do it.
Grief is unbearable. It will come at all different times. During the holidays, give yourself permission to grieve how you need to. Know that the pain will potentially be there no matter how much time has passed. Share the memories, communicate your feelings and practice self-care. A loss will change you forever. Find it within yourself to embrace the holidays as if your loved one is right there with you.