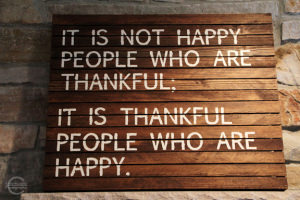 Without the trust of clients it is not possible to provide good therapy.
"We are all faced with a series of great opportunities – brilliantly disguised as insoluable problems." – John Gardner
I am thankful to my clients who provide me the opportunity to help. The ability to work with people who need a caring ear and a solutions oriented approach is an opportunity for meaningful work. My work isn't a job. I look forward to meeting clients and hearing each and every unique story. I am filled with gratitude each day that a client trusts me enough to share their most fearful and painful life stories.  It is in this spirit that I am writing today.
At a recent VA Healthcare conference I met several military personnel. Some were support roles, active and inactive duty veterans, nurses, and mental health clinicians. The First and second Gulf Wars started in 1990 and then in 2003. This has resulted in a growing veteran population that desperately needs mental health services. At this particular conference, I met with many people who wanted to help and do help.  I don't claim to know much about the military, but I know pain and suffering when I see it. People suffer all over the world. And where there is a need I believe people want to help. And that is exactly what I learned this week. So many talented and gifted people are willing to share their knowledge and resources to help others. That's how we do it. We share what we know, provide support where we can, and most importantly give from our hearts. Money is a necessary resource, but passion and compassion come first.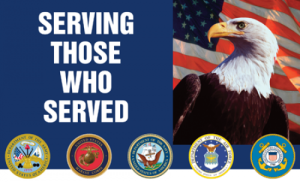 Today, I am in awe and full of gratitude for other people's accomplishments and courage. Most of all, I am in awe of men and women who serve in the military. It doesn't matter under what political bias you subscribe, at the end of the day we are all imperfect human beings doing our best. We will never perfectly solve the problems of the world, but I know I can help. I heard heart breaking stories of loss and traumatic events. Stories I know I may never experience in my lifetime, thank goodness. But these men and women have seen atrocities that have lead to trauma. They need help to make life fulfilling again. That's where I know I can help. And help I will regardless of political bias.
Getting help is one thing and being able to offer that help is another. One would assume these two needs would come together easily, right? Someone wants to help and someone needs help. A client calls and sets an appointment. When we are physically unwell, we go to the doctor. When you have insurance or resources to pay for services, you can get the help. But what about mental illnesses? For a veteran to ask for help, it's not quite as simple. There can be serious consequences. Over the years, I have been learning that the stigma of shame around mental illness is a barrier to veterans getting help they need. It is not always honorable or safe for a veteran to ask for mental health care for the fear of the diagnosis. With all the publicity around PTSD, some veterans have had their careers ended as a result. This is counter intuitive to me. There is a system in place that is burdened and needs relief. Veterans need help. Much of the media exposure on suicides and shootings has created a stereo-type for some veterans who are struggling with depression and mental illness. Mental illness that can be situational and temporary. Some can no longer find jobs, because of the stigma in civilian circles around emotional instability. How does one transfer military skills to the workplace? How does a veteran reintegrate into civilian life? How does someone who suffers from addictions and has DUIs get employment, but not someone who has served our country? Mental illness from war does not have to be permanent or untreatable, just like anyone else's mental illness does not have to remain a barrier to a full life.
Veterans made a choice to take on an enormous responsibility. They are coming back with physical and emotional pain from war. Of course they are going to be hurt. They're human beings, made of flesh and bones and a heart. They are facing barriers and are younger and younger each year. They were once civilians and are now changed. Another level of experience has been added to their lives and no, they are not going to go back to what they were, because they know things civilians don't know. They know something different about life. Something I don't know. They made a choice I could never make. In my personal and professional experience that tells me to respect without judgment, and appreciate without judgment, the life experience unique to a veteran.  Just like the respect I have for my civilian clients' experiences. Each veteran has been impacted differently by being in combat. Each veteran is a person. Every person is unique and special in their own right. Clients, I thank you for your trust. Veterans, I Thank you for your service!