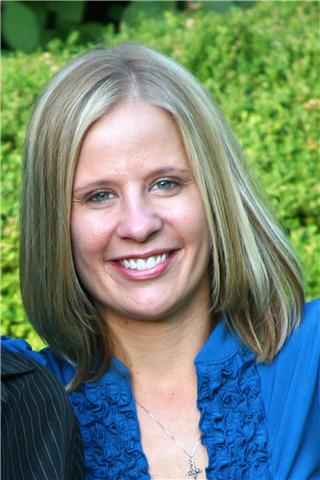 I was born and raised in Indianapolis with an older brother and a younger brother (yes, I do have middle child syndrome). I went to Decatur Central High School and went to Purdue University to major in Biology. After two great years at Purdue, I decided that Biology was not for me and changed my major to nursing. I moved back to Indianapolis and transferred to IUPUI, then graduated with my Bachelors in Nursing in December 2003. Worked as a student nurse the last two years of nursing school on an oncology floor and hired on as a Registered Nurse on the same floor when I graduated. After about a year of being an RN, I moved to Avon, Indiana and took a position as a labor and delivery nurse, which definitely suited me better. I have always enjoyed and been good at nursing, but never had a passion for it like I felt I should for my career. I wanted something more. In 2006, I returned to IUPUI to start working on my Masters of Social Work Degree. Started with Family Tree almost a year ago, and have enjoyed this new adventure in my life.
I struggled a little when writing this trying to decide how much to share about my personal recovery story. I went back and forth about sharing the issues I have had in the past or just sharing the basics about myself and education. But the fact of the matter is I am a counselor because of issues I have dealt with in the past. My issues and changes I have made in my life because of them are what give me passion for this career and recovery in general. So, here is my recovery story and why I am in the profession I am.I got married right after I finished nursing school and was divorced two short years later. I went from the "American Dream" of the house, husband, job, to the reality of what marriage really is in just over a year. Shortly into my marriage I found that I was married to a man that was dealing with sexual addiction, counterdependency, and narcissism. It was through working with why I had allowed myself to marry someone that was so unable to meet my needs that I learned how codependent I was and that I dealt with abandonment issues. This marriage, although it ended in divorce, was the start of a journey of healing and of finding myself. I was living my life for others and not for myself and it was through this broken marriage I was able to find what my needs were and how to get those needs met. This was so powerful and I became such a different person, I found this process fascinating and wanted to share this gift with others.
So why did the side of me that allowed me to share this information win over the side that would like to keep this private? Because, this is why I am passionate about what I do. I have been there and dealt with many similar issues that my clients are dealing with, and it makes me the therapist I am today. I know the incredible pain that comes with codependency and infidelity. And I also know that there can be a bright side at the end of the tunnel. Is it a long tunnel? Yes, but the changes I have made were worth every mile of it. I am a different person than I was five years ago, and I am able to know what it is to live a life for myself and where I know what my needs are and I can get these needs met. It is no longer living as a doormat, but as a person with a strong, non-reactive voice in my relationships.
I have since remarried and am in a relationship where I have a voice and I am able to know what my needs are and how to get them met. We enjoy traveling, camping, boating, the Colts, the Cubs, friends, family, and our two rescued greyhounds.
So what is my blog all about? My blog is about assisting other individuals that struggle with codependency and guiding them to start loving and empowering themselves. It is a place to learn more about codependency and how to control yourself and not others. It is about knowing what your needs are and how to get them met!