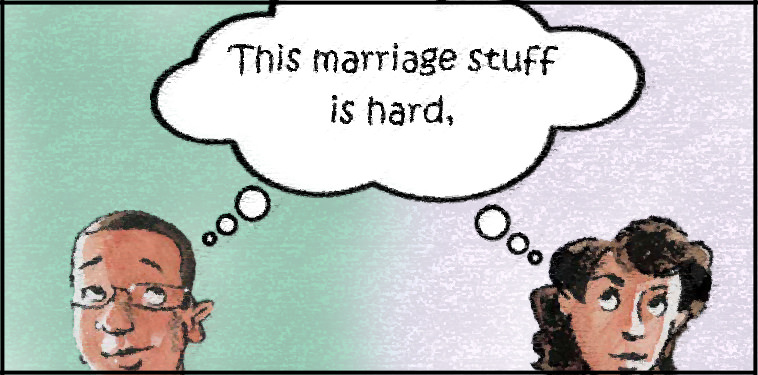 Why is marriage so hard? We meet the person who fits us perfectly and the love flows so freely, it is difficult to imagine it could ever be hard. So why is it so tough? I have 4 major thoughts on this topic . . .
First of all, our expectations are all out of whack. We think marriage is going to be all easy-breezy because we are in love. Fiction novels and Hollywood feed our belief that the powerful easy flowing love and acceptance  between two people at the end of the book or movie lasts forever. We believe love is enough to get us through, but when real life with our partner clashes with our easy-breezy Hollywood-ized expectations . . . look out!
<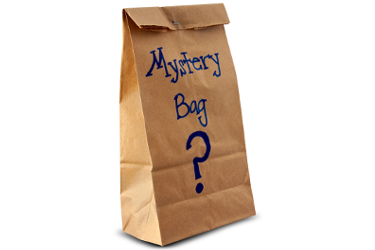 Secondly, we didn't really know ourselves when we met our partner. We can't truly know what we like or don't like, or need or don't need, until we've been in relationships. We have to forge this path along the way. Trial and error is the training ground and it is a life-long process. So we are basically entering a relationship with an emotional grab bag. It looks good on the outside, but we really have no idea what we're in for when we open it up. Trouble is, we enter marital bliss without knowing that's what we are doing. We naively think we know what we are getting.
Thirdly, our reactions surprise our partner – and ourselves! We are caught off guard when things don't go as anticipated. When our partner doesn't align with our expectations, we react. Our reactions surprise our partner and they react.  Suddenly, everything we thought we knew about ourselves and our partner has changed. The grab bag has spilled it's contents. Our first line of defense for our immature reactions is to blame other person instead of realizing we had that capability all along. Again, this is the process of us learning about ourselves and we are both experiencing these growing pains alongside one another.
Fourth, we don't understand that the real purpose of marriage is to grow and mature us as individuals. As we go through life, we are constantly facing new opportunities for growth. Marriage is a biggie! Nothing will grow you faster than living in the
same quarters, sleeping in the same bed, sharing finances, and coordinating the logistics of your combined lives and families – all while in the process of each of you learning about yourselves! Add a dose of disappointment from clashing with our expectations and we've got a real potential mess on our hands!
Ultimately, marriage offers opportunity for both wisdom and maturity. When we finally quit fighting the process, we learn about ourselves in the very places we needed to grow. We become less self-centered and our character ripens. If both partners can understand that the challenges they face in marriage are supposed to be there and keep their focus on what they need to learn instead of resisting the process and blaming each other, their marriage will be the most wonderfully rich, fertile soil for both of them to grow. If one or both of them can't come to this understanding, you can be sure their relationship will be hard.